One of the most important members of an operation theatre team is a PACU nurse. In this article, we will be providing you with in-depth information on PACU Nurse and we will also be looking at some frequently questions about PACU nurse. Questions like what does PACU mean, what does a PACU nurse do and how much does a PACU nurse make will all be dealt with.
We will also look at how to become a PACU nurse, pacu nurse requirements, PACU nurse job description and many other things related to PACU and PACU nursing. Bear in mind that our goal of this article is to provide you with a better insight of what PACU and PACU nurse is all about and how you can get involved if you want.
What Does PACU Mean?
Let's begin with the question, what does pacu mean in medical terms? PACU is an abbreviation for Post-Anaesthesia Care Unit (PACU). PACU can also be referred to asa recovery room and  s a very vital unit in every hospital. It's a very vital unit in every hospital because every patient who has been anaesthesia for surgical procedures is sent to this unit for monitoring and observation after the surgical procedure. 
The monitoring and observation will continue to the time where the patient is awake and regain his or her full consciousness. The monitoring is usually done by a team made of nurses, anaesthetist, doctors and other healthcare providers.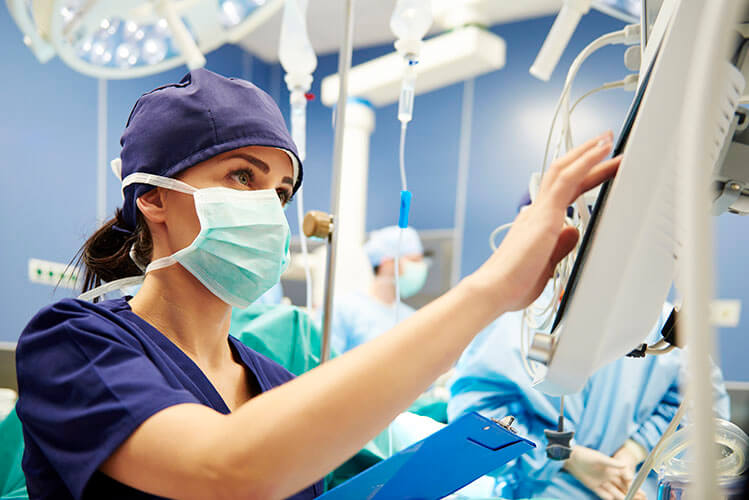 What Is PACU Nursing & What Is PACU Nurse?
Now that we know what PACU stand for, let's look at what is PACU Nursing and who or what is a PACU Nurse. PACU Nursing is considered one of the specialities in nursing when it comes to critical care for patients who have undergone an operation. 
Talking about What is a PACU nurse is, a PACU nurse is a nurse who works at the recovery room or post-anaesthesia care unit (PACU). PACU nurses are usually licensed registered nurses who have the experience and are specialised in caring for patients who have undergone anaesthesia for surgical procedures. They are responsible for monitoring and observation; checking of patient's vital signs at regular intervals, pain assessment and management, checking the level of consciousness and administration of intravenous fluids.
They monitor the patient till the patient become fully conscious and stable. When the patient becomes fully conscious and stable, they then transfer out to his or her initial unit for the unit nurses to continue nursing the patient.
It is therefore important to know that as a PACU nurse, you have to be well versed in pain assessment, pain medications and how to correctly administer them because most of what you will be doing for the patient will be the management of pain after an operation and also help the patient to gain his or her consciousness.
How To Become A PACU Nurse
If you want to become a post-anaesthesia care unit nurse, there are many paths you can take. Whether you are already a registered nurse and want to turn a PACU nurse or you are just about to start from scratch, the guide below will help you.
The first thing to do if you want to become a PACU nurse is to make sure you meet the PACU nurse requirements. That's you have to train to become a registered nurse or similar qualifications; you should be an associate or a bachelor's degree holder in nursing. You then have to proceed to take the NCLEX-RN to become a licensed registered nurse to start practising as an RN.
After practising nursing for at least one year, if you want to become a PACU Nurse and work as a post-anaesthesia care unit nurse, you can apply at your hospital to work at the critical care unit. This will help you gain experience in the administration of anaesthesia, its effect on patients' system and how to help patients recover from it.
Minimum of one-year exposure to critical care experience in a critical care unit or the PACU should get you equipped with the knowledge and skills needed in caring for post-operative patients in the recovery room. You should however have strong nursing skills and be able to make decisions independently.
With all these experience, you can then apply for accreditation as a certified post anaesthesia nurse (CPAN). Once you receive accreditation as a certified post anaesthesia nurse (CPAN) or a certified perianesthesia nurse, you can start practising legally as a PACU nurse. However, before you will be given full-time responsibility as a PACU nurse, you will be supervised to have at least 1,800 hours of experience in perianesthesia.
PACU Nurse Job Description; PACU Nurse Duties
The PACU nurse's responsibilities or the duties of the PACU nurse is to observe and monitor all post-operative patient closely till they become fully conscious and stable. These observations and monitoring including frequent checking of heartbeat, blood pressure, temperature and pulse rate of the patient.
The PACU nurse is to assess the patient's pain level and administer pain medication if necessary. The PACU nurse also keeps the medical team and patient's relatives informed about patients state of recovery. He also update the medical records of patient regularly.
When the patients become stable vital and meet the discharge criteria set by the hospital for the patient to be discharged home or to be transferred out inpatient unit, the nurse will do according 
So, in a nutshell, the pre-op/pacu nurse's job description or the recovery room nurse's duties and responsibilities, as well as the PACU Nursing interventions, are monitoring of vital signs (temperature, blood pressure, respiratory and pulse) patent airway, neurological assessment (management of pain; surgery site inspection) including fluid and electrolyte balance.
How Much Do PACU Nurses Make?
If you are planning to become a PACU Nurse, it is very vital to take a close look at a PACU nurse's salary. But I can tell you plan that becoming a PACU Nurse will be a good decision because you will make a good amount of money
PayScale, one of the best salary website revealed that a PACU Nurse earns an average of $31.84. That amount to approximately $67,346 annually. However, the salary of PACU nurses can be as high as $98,000 annually and as low as $48,000 annually. This depends largely on the PACU nurse's location of work and also the number of years of experience and many other factors 
One thing you will also be happy with is the allowances or bonuses that comes with this job. PayScale opens up that a PACU nurse can earn up to $1200 bonus plus other benefits. Overtime can also boost the amount you take home at the end of the day as a PACU nurse.
Post-Anaesthesia Care Guidelines
There are lay down postanesthesia care unit standards for all PACU departments, and according to the Association of Anaesthetists, all post-anaesthesia care units (PACU) set aside for receiving patients who undergone general anaesthesia should, by all means, meet these guidelines and standards as stated below;
The PACU must have all the equipment needed for monitoring and assessment including the required drugs.
The PACU must have well-versed PACU staffs.
During the transfer of care and handing over of care to and among the PACU team, all protocols should be observed.
All criteria for discharging the patient from the PACU must be met before transferring or discharging patient.
There must be an Audit as well as a quality control team in the PACU
PACU Travel Nursing Job
If you have been practising as PACU nurse and want to earn more than want you are earning in the hospital, then, you might want to consider working as a PACU travel nurse. When it come to PACU travel nursing, you will perform the same tasks as you have been doing in the hospital at the PACU. The only difference is, with PACU travel nursing you will be travelling around. You will become like a roaming Ambassador.
The advantage is that you will earn more money than working in a unit. Data collected by Vivian, one of the most famous nursing job sites revealed that a PACU travel nurse earns around $1731 weekly. The data also revealed that weekly salaries for PACU travel nurse can be as high as $3,120 in some cases.
For PACU travel nursing jobs, just go to Indeed.com or vivian.com, there are hundreds of PACU travel nurse job on these job websites.
Some Frequently Asked Questions
What does PACU mean in a hospital?
As explained earlier, PACU stands for post-anaesthesia care unit. Is a unit set aside in hospitals for observing and monitoring patients who are anaesthetized for surgical procedures. After the procedure, the patients are sent to the PACU to care for till they recover.
2. Is PACU nursing considered critical care?
PACU nursing is considered as one of the critical care speciality in nursing. This is why many hospitals hire only nurses with critical care experience. However, the PACU in some hospitals will also hire nurses with PACU experience and provide them with needed training.
3. What is recovery room nurse salary?
As discussed above, a recovery room nurse is the same as a PACU Nurse. So the salary for a recovery room nurse is not different from the one we discussed above for a PACU. 
4. What is recovery room nurse job description?
Again, a recovery room nurse is the same as a PACU Nurse. The two names are used interchangeably. This means that we have already discussed the job description for a recovery room nurse. Its the same as the job description for PACU Nurse.