What is an aesthetic nurse, and how do I become one? 
Becoming an aesthetic nurse is a popular career path being explored by many nurses worldwide. Cosmetic dermatology nursing can be an excellent option for registered nurses wanting to explore a new area of nursing. So – how does one become an esthetic nurse?
What is an Aesthetic Nurse?
An aesthetic nurse provides cosmetic care and performs beauty procedures for their patients. The goal of cosmetic nursing is to provide beauty services to boost patients' self-confidence and sense of self-love.
Aesthetic registered nurses can perform a wide variety of cosmetic procedures – some more invasive than others. Cosmetic nursing is an excellent option for registered nurses who want to build meaningful relationships with patients and empower them to be their best selves.
Aesthetic nursing jobs can be found in every major city – there is a lot of demand! Often located in clinics, aesthetic registered nurses and aesthetics nurse practitioners have a lot of flexibility in their work environment and working hours.
Cosmetic nursing salaries vary depending on where you work but can be up to $85,000 USD in individual American states. With the demand for aesthetic nurses on the rise, this is a great option for nurses looking for a long term career in aesthetics.
How Do You Become an Aesthetic Nurse?
Many nurses have become interested in aesthetic nursing but don't know where to start. 
First off, to become a spa nurse, you must first achieve a BScN or a bachelor's in nursing. Currently, licensed practical nurses or LPNs cannot become aesthetic nurses. This involves passing the N-CLEX exam, so study hard!
It is not mandatory to be a nurse practitioner to go into cosmetic nursing, though many nurse practitioners enter this field. 
Once a person is a registered nurse or nurse practitioner, they must be certified as a cosmetic nurse through the Plastic Surgery Nursing Certification Board (PSNCB). To achieve this certification, a nurse must:
Have a current and valid RN or NP license
Have at least 1000 nursing hours, displaying strengths in necessary nursing skills
2 years of experience working in a specialized field (Plastic/Aesthetic Surgery, Ophthalmology, Dermatology, or Facial Plastic Surgery)
Have an aesthetic surgeon support and act as a reference for the application process
Passing mark on the aesthetic nursing exam
Registration for this license, the nurse must become a member of the Plastic Surgery Nursing Certification Board. This involves annual fees that must be paid to maintain the certification. The cost of writing the mandatory exam is $395 USD.
For nurses looking to become certified in filler and botox injection therapy, there are options that do not involve achieving this certification. There are botox and filler courses available for nurses to take – but they come with hefty price tags. These courses can cost $4000 USD each!
If you are looking to commit to making a change in your nursing career, aesthetic nursing may be the solution for you!
What Does an Aesthetic Nurse Do?
There is a lot of variety in what cosmetic registered nurses are able to do. Treatments for patients are focused on outer beauty and skincare.
Injections
Injections are a standard procedure done by a cosmetic nurse injector. There are many different types of injectable procedures offered by aesthetic nurse practitioners, such as botox and fillers.
Botox therapy is used to paralyze muscles in the face and other areas of the body to reduce wrinkles. Fillers are substances injected into areas of the face such as the lips, chin, or cheeks to "plump" them. Learning how to administer these procedures safely is part of an aesthetic nurse practitioner's training.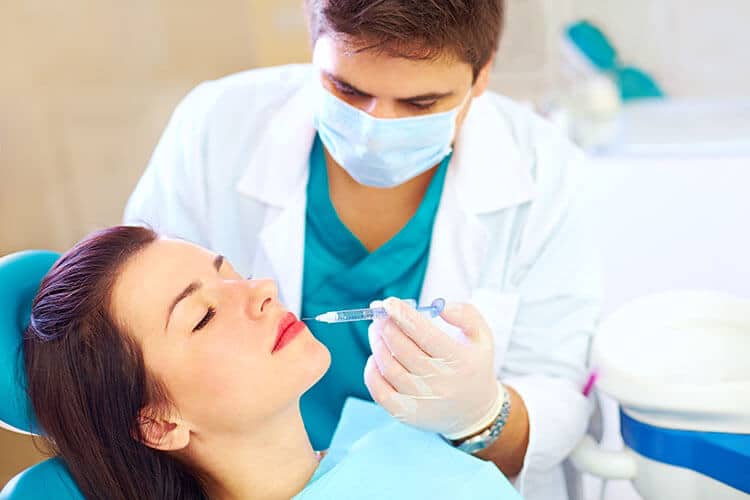 Skincare treatments
Skincare treatments are commonly performed by cosmetic registered nurses.  Nurse aestheticians frequently do procedures such as microabrasion, tattoo removal, and chemical peels. These procedures are most often performed on the face to rejuvenate the skin and reduce wrinkles and acne scarring.
Microabrasion is a technique used by cosmetic nurses to encourage the skin to generate new collagen. Microscopic wounds are made on the surface of the skin to elicit the healing response of the skin – resulting in youthful skin. It is recommended that only certified cosmetic nurses perform this procedure.
Tattoo removal has become a very popular treatment performed by esthetic nurses. Using laser therapy, the ink from the tattoo can be removed. Many patients turn to cosmetic nurses after getting an embarrassing late-night tattoo!
Chemical peels are administered by aesthetic nurses, most commonly on the face of each patient. The concept of chemical peels is to remove the old, dead layer of skin cells on the face to reveal healthier more youthful skin underneath. A cosmetic nurse must apply this procedure to your face to reduce the risk of injury.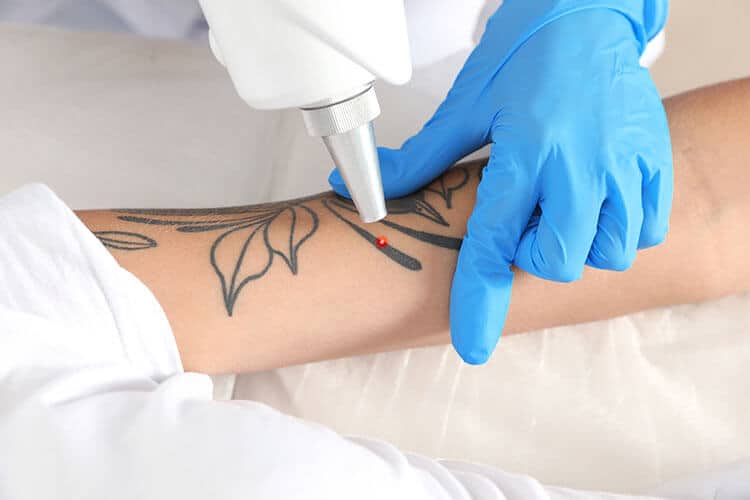 Laser-based beauty treatments
Cosmetic nurses are also laser certified, meaning that they can offer a variety of laser-based beauty treatments. Esthetic nurses can perform laser treatments such as hair removal and skin rejuvenation therapies for their clients.
Both men and women use hair removal services. Underarms, legs, arms, and even the face are areas that hair removal treatments are performed. Because these procedures involve lasers, a certified cosmetic nurse must perform these procedures. Lasers can be incredibly dangerous, so ensure that all safety measures are followed to reduce the risk of injuries.
Putting It All Together
Overall, aesthetic nursing is an excellent option for registered nurses and nurse practitioners ready to make a change in their career. If you love working closely with patients and making a change in their emotional and physical health, cosmetic nursing is an excellent option for you!
Becoming a certified aesthetic nurse involves work, time, and money. Once the certification is completed, a brand new career path with many options is opened up for the newly certified aesthetic nurse.
With many therapies and treatments available for cosmetic nurses to perform, aesthetic nurses will never be bored! Botox, fillers, laser therapy, and skin treatments are just the tip of the iceberg into the services that an aesthetic nurse can provide.