Nursing is usually regarded as a female-dominated profession. As a result, the famous male nurses in ancient times who decided to take up nursing faced a lot of scrutiny. It was a tough journey for most of them, especially for the first male nurse according to history. So, in this short article, we will be sharing with you some of the most famous male nurses in history and in the twenty-first century.
5 Famous Male Nurse
1.

Luther Christman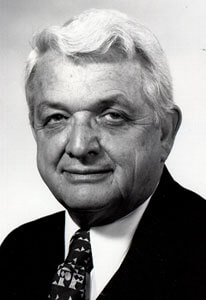 Luther  Christman, one of the famous and highly honored male nurses was born in Summit Hill, Pennsylvania on February 26, 1915. He was one of the best nursing professors in America as well as University administrator. Luther also stands as gender and racial advocate in nursing.
Professor Luther continued to practice nursing in various organizations even on retirement.
During Luther's nursing career, he suffered a lot of rejections; prominent among them were denial of admission to two separate nursing courses because of his gender. Luther was again denied the opportunity to get his maternal rotation done when he was later given permission to study at Pennsylvania Hospital of Nursing all in the name of gender diversity.
 After Luther have succeeded in his fight against gender and racial in nursing, he end up establishing an association for  national Male nurse. The name of the association was later changed to American Assembly For Men in Nursing.
Luther became the first most influential male nurse, and the number one male nurse to be inaugurated into the hall of fame of the American Association.
2.

Edward T. Lyon
Edward T. Lyon, a very famous male nurse was born in 1927 in San Francisco in the United States. He is the first man in nursing to be recruited in the Army Nurse corps. Edward's success in the nursing profession creates a motivational path for many men to dive into military nursing. 
Before  Lyon's landmark commission, fully qualified male nurses who wished to serve were consigned to petty roles such as pharmacy tech and orderly. Through his industrious act, more than 35 percent of U.S military nurses are men, a far larger proportion than in the civilian nursing profession.
3.

James Derham

Let's talk about James Derham. James is one of man that can't be left out of this list. He is one of the most famous male nurses from the United States. He was born as a slave in 1762 in Philadelphia 

James Derham worked as a nurse hand in hand with many medical practitioners. He constant practice with doctors exposed him to a lot of knowledge and experiences to work as a nurse even though he was not trained professionally.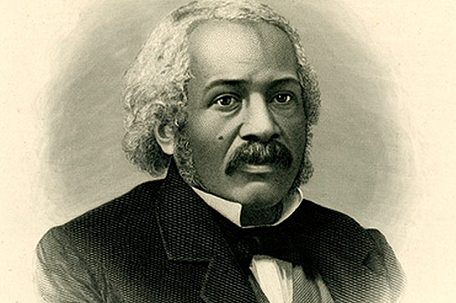 James was the first African in the United States to become a practitioner in the United States. However, James wasn't allowed to practice freely like any other nurse in new Orleans. 
James has however became popular as a result of his knowledge in medicine and how fluent he was in speaking French, English and Spanish. Many black people including slave were not allow to work alongside white medical practitioners. These limitations placed on James other black Americans prevented James from bringing out the best in him during his time.
4.

Joe Hogan
He was a famous American nurse in Columbia, Mississippi in 1979. Hogan had an associates degree but wanted to further his education to receive a bachelors degree. He applied at Mississippi University for Women but was denied admission because of his gender in his hometown. 
Mr. Hogan later filed a lawsuit with the U.S District court. The suit stated his equal rights were violated under the fourteenth Amendment. The appeals court decline his decision due to gender discrimination but to Hogan, there is no difference among men and women who want to receive education in nursing. Fortunately for him, In 1982, he won the lawsuit and through that the MUW guidelines and the laws through out the United States changed. The University has educated men for nursing for more than 20years through his tireless efforts.
5.

Charles Edmund Cullen

Not only did Luther Christman, Edward T Lyon, James Derham, etc become the famous male nurses recorded in history. Some famous male nurses could actually be referred as 21st famous male nurse. One of them is Charles Edmund Cullen. 

Cullen was a very professional, industrious nurse who was born on February 22, 1960. History has it that Charles Edwards Cullen is an American serial killer. This came to notice when he confessed the number of patients he put to death when he was practicing as a nurse.

Further investigations with Cullen, where police, psychiatrist and journalists were involved revealed that Cullen killed many more patients than he said (40). However, it was later estimated by experts that Cullen killed about 400 patients during his time. This made Cullen the highest serial killer in the history of nursing.
High Demand for Male Nurses
Today, male nurses are high in demand in the various healthcare field as health care providers and patients alike become conscious of the benefits male nurses provide. In most cases, male patients feel represented and acknowledged when they receive care from male nurses. For instance, in certain procedures such as the passing of a catheter, serving bedpan, bed bath or giving enema, the male patient might prefer a male nurse.
Currently, the health care industry of the UK is indeed of more male nurses as they need the services of more male nurses. Male nurses could practice nursing in general but here come the best nursing jobs available for male nurses who are just starting or considering a move:
Emergency Room Nurse 
Operating Room Nurse
Mental Health  Nurse
Flight Nurse
Final Conclusion
Now, you have the list of our 5 famous male nurses. While we provide a list of only five (5) nurses, there are many other famous male nurses that have contributed tremendously to quality health care delivery as far as nursing is concerned.
If you have been inspired by the great achievements and the impact the above listed famous male nurses have created in the life of their patients and in nursing as a whole, and you will like to become a nurse, then, waste no time to join the rewarding noble profession.