I remember some years back when I gain admission into the college to study nursing. The prospectus the college gave my mum contains a list of books that I have to buy before stepping my foot into the college premise. The list includes best anatomy books including basic nursing books, the perspective of nursing books, communication skills books etc. But, for the best anatomy and physiology books, it was stated that I buy at least one of them before stepping my feet on the school premises.
But why is the admission board of department nursing of the college so strict on making a list of some the best Human Anatomy and Physiology books for their newly admitted students? This is because there are millions of anatomy and physiology books available in bookshops and on the internet with different information that vary greatly in theory, practical, simplicity and depth when it comes to learning anatomy and physiology.
Today, the situation is still the same, there numerous types of human anatomy textbook all over the internet and in bookshops. As a result, many new nursing and medical students go through a tough time to figure out which anatomy and physiology books are the best to buy. The whole process is not easy because it's frustrating and it can be time-consuming well.
So, in this article, I'm going to provide you with a review for some of the best anatomy and physiology books for nurses. Also, if you are an aspiring biologist, a medical student or an upcoming surgeon, you need a selection of some of the best anatomy and physiology books for medical students.
Besides, bear in mind that some of the anatomy textbooks and atlases in this review were books I used some years back in the college and I still fall on some of them whiles the field practising. You should also understand that these books are being updated constantly with new findings.  So, you don't have to worry but buying old anatomy books or outmoded medical anatomy. 
That being said, let have an overview of our top 5 anatomy books for nurses and doctors.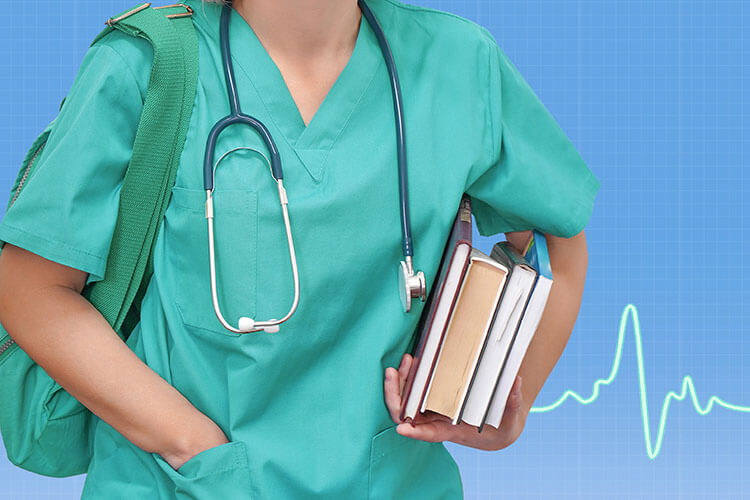 Best 5 Anatomy And Physiology Books
1.

Gray's Anatomy for Students

This is the Best Anatomy book when it comes to theory
Gray's Anatomy for Students has made its way to the number one on our list of the best human anatomy textbooks. This particular human anatomy and physiology book was one of the anatomy textbooks I have years back when I was in college. It is the best anatomy and physiology book for students who want to have a practical application understanding of anatomical concepts.
The Gray's anatomy provides a well readable, revised and updated human anatomy and physiology content. When it comes to conceptual overview, the book provides a simple and clear review of the basic concepts of the human body.
This is the latest edition; the 4th edition and is the best human anatomy textbook for medical students as well as nursing students.
Gray's anatomy for students highlighted the key things including 1000 plus innovative all over the book for students. It serves as a source of almost what a beginner needs to know in an easy-to-read and understand format. The book also come with some multimedia devices that help in facilitating effective study.
What make this book unique is that, it's brought together by a team of medical expert who have been teachers of the subject for many years. 
The Gray's anatomy textbook is standard textbook against which other anatomy and physiology books are judged. If you are looking for well-structured and comprehensive anatomy textbook, then I recommend this book to you.
2.

Anatomy Essential Textbook (2nd Edition)

The most simple and easy to learn anatomy textbook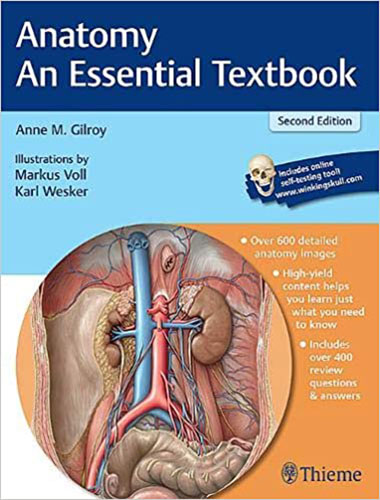 Anatomy Essential Textbook (2nd Edition) by Anne M. Gilroy and illustrated by Thieme is an extensive but comprehensive book.  Even though it's not the most comprehensive anatomy and physiology textbook on the market today, it provides all that a beginner in anatomy and physiology needs in a very simplified way to help beginners sail through anatomy and physiology course in a medical school or nursing school successful.
One good thing about this Anatomy Essential Textbook (2nd Edition) is that it treats topics of the human body from head to toe with broad use of colourful illustration through diagrams and clear informative tables.
Many students and lecturers have praised this book for high-quality presentation and value for money – which has contributed to the book being one of the student's favourite anatomy and physiology books 
The Anatomy Essential Textbook (2nd Edition) has also set itself apart as very useful material for studying for USMLE as it has a whole chapter set aside for a collection of USMLE RELATED questions; that's about a total of four hundred USMLE style questions with explanatory answers are made available for students.
Even though this medical textbook may not be as comprehensive as other human, with the focuses on the targeted information for USMLE success, it's one of the best anatomy and books that will can help you do well in your anatomy and physiology course.
I therefore encourage to the consider it when making your choice for the best anatomy books as a beginner.
3.

Netter's Anatomy Colouring Book

The best anatomy drawing book or colouring book
When it comes to learning with graphical representation, Netter's Anatomy Colouring Book, 2nd Edition is the go-to anatomy and physiology drawing book.
This anatomy book is well-structured to provides understanding of the relationship between structures in the human body. The outlines of the book present multiple views and magnifications with great colouration for visual learners.
It's a student focus book that is designed to help students understand the origins of muscle their insertions from multiple views including dissection layers. The book help beginners to easily and quickly develop a better understanding of individual organs and how the work.  Whether you are studying medicine, nursing or any human body related course, the Netter's Anatomy Colouring Book is the best guide and colouring book to go for. The book will help you master drawing of challenging structure in the body through easy illustrations.
The book is designed to facilitate learning and understanding by following simple tips for colouring major structures while testing your knowledge level with end-of-section review questions. Read more about this book on Amazon through the button above.
4.

Atlas of Anatomy (4th Edition)

The best anatomy atlas for nurses and doctors
This atlas is an excellent resource for detailed study of human anatomy and physiology. Atlas of anatomy is packed with numerous detailed illustrations that covered very vital areas of the human body. 
The book provides a detailed description of all the systems and organs in and on the human body. Unlike other anatomy and physiology atlas, it has illustrations with clear descriptive labels that make it easy for learn and understand.
The Atlas features over a lot of tables that contains detailed anatomical information that enables students to do quick reference and also help them to easily capture anatomical structures in their memories 
If you are looking for an amazing anatomy atlas, "Atlas of anatomy" is the go-to atlas to fall on. Whether you are a student nurse, medical student or working on the field, this atlas is well put together to help you to easily memorise structure of organs and their functions.
The Atlas has a total of 778 pages as it contains all that you need to know as far as anatomy and physiology is concerned.
It also comes with complimentary access to a digital copy at can be found at https://medone.thieme.com.
With Atlas of Anatomy, you have nothing to lose but all to gain. Click on the button above to find out what real time users are saying and place your order.
5.

Moore Clinically Oriented Anatomy (8th Edition)

One of the most trusted anatomy and physiology textbooks for both medical and nursing students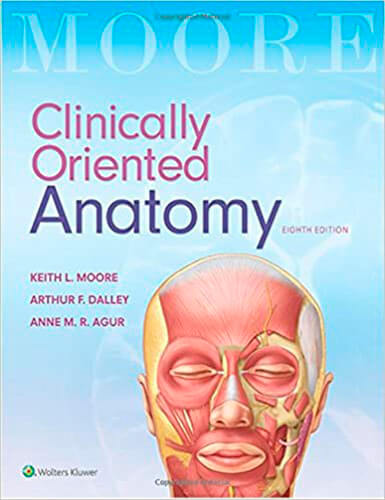 Moore Clinically Oriented Anatomy textbook (8th Edition) is the last on our list it's not the least. It's one of the most trusted anatomy and physiology textbooks for both medical and nursing students. It's one of the best anatomy and physiology books that provides students with the needed fundamental knowledge on anatomy and foundational science courses from theories to practical
The book has been updated on many occasions with new discoveries to meet the highest standard of clinical and scientific accuracy. The continuous comprehensive updates of this book reflect new relevant findings in clinical application of human anatomy and physiology that medical and nursing students needs to know.
When it comes clinical relevance, Moore Clinically Oriented Anatomy (8th Edition) focus on physical diagnosis, accurate interpretation diagnostic imaging, and simplifying the anatomical foundation of emergency nursing, medicine and general surgery.
The book provides colourful photographs including medical images with insightful anatomical illustrations that makes learning easy for students.
There are chapters of the book that is dedicated to functional systemic anatomy including easy approach to learning anatomy and terminologies.
Also is a chapter that is set aside for describing the enteric nervous system and their function and an easier approach to musculoskeletal system exploration.
For a trusted anatomy and physiology book, consider Moore Clinically Oriented Anatomy textbook.
Buying Guidelines for You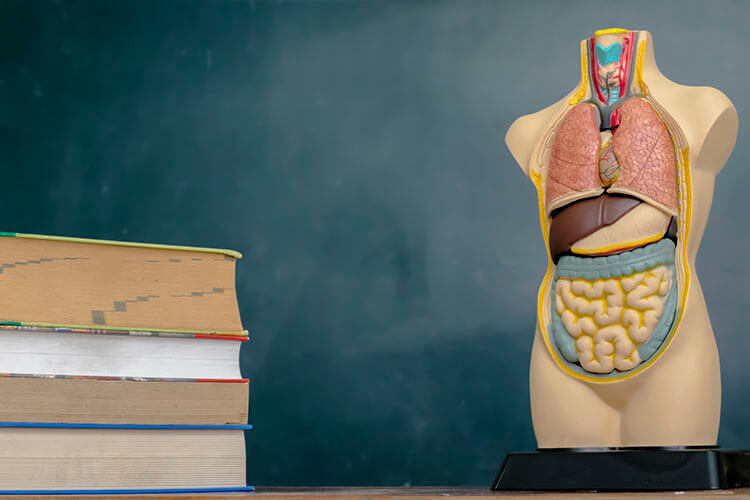 It's important to consider certain factors when buying anatomy and physiology books. Some of these factors includes:
Make Sure The Book Is In Your Curriculum
Most school or course lecturers usually give out list of books for students to buy at the beginning or before the beginning of the semester just like in my case when a list of anatomy books when added to my prospectus to buy before stepping my feet on campus.
Before you continue reading, here is a list of Top five nursing schools  for your review.
So, make sure you always find out the list of anatomy books that are made available by course tutor or lecturer. Also, there are lecturers who may to give list of the books you have to buy for their courses. In that case, do well to find out what textbooks your course tutor will want you to buy. If lecturer fails to provide a list of anatomy books you have to buy, then it's ideal to buy anatomy that are fully loaded with comprehensive notes and graphical presentation like Gray's Anatomy for Students and Anatomy Essential textbook. 
Aside that, you can also ask your senior which anatomy and physiology book is the best to go for.
Consider Presentation and Writing Style of the book
When it comes to anatomy and physiology and any other textbooks, the style in which the book is written and presentation is a key factor to consider as a beginner. Per my personal experience some authors do great jobs by making the books very simple and to read and understand. In the same way, some authors do a poor job when it comes to style and presentation.
You know the writing styles and presentation that suits you, you should decide on what style and presentation best works for you.
Find Out If the Book Facilities Visual Learning
Majority of us are visual learners. I remember when I was in college some years back, I find it very easy learning anatomy and physiology textbooks that have colourful pictures and labels with clear and simple descriptions.
Most of my colleagues say they find it very easy to understand chapters of anatomy that comes with a lot of colourful images with clear and shot description. But this isn't the same with chapters that come without images and labels. It's therefore important to consider anatomy and physiology books that comes with well-labelled images and description if you are a type find it easy learning with pictures.
Final Conclusion
Anatomy and physiology is two in one area of studies in the human body. It can be tough and frustrating to pass if you don't have the best anatomy books. However, it can be fun if you have the right and easy to learn and understand textbooks including colouring ones. This is why you must take your time to get the best and most suitable anatomy books like Gray's Anatomy for Students, Anatomy Essential Textbook and Atlas of anatomy 
All the best in your anatomy and physiology journey.