As people get older, they become more dependent – they need more care and support from others. This need for more attention tends to put a strain on their loved ones, and most people fall short of the ever-increasing demands of their elderly ones.
For you to give your elderly loved one the maximum and highest standard of care they need, it is best to take them to a nursing home.
"Why are nursing homes important?" "Why do people go to nursing homes?" you may want to ask. Nursing homes are homes for old people. It is where they can be cared for and also treated if they have any physical and/or mental disability like Alzheimer's and Dementia. 
The benefits of nursing homes cannot be over-emphasized. They help with daily tasks, housekeeping, regular meals, health care services, specialized health care services, social interaction, safety and security, relieving stress on family members, and access to outside resources.
Taking your loved one to a nursing home is of benefit, not just to your elderly one but also to you. It is, therefore, essential that you know more about the various advantages of nursing homes that you and your elderly one can enjoy.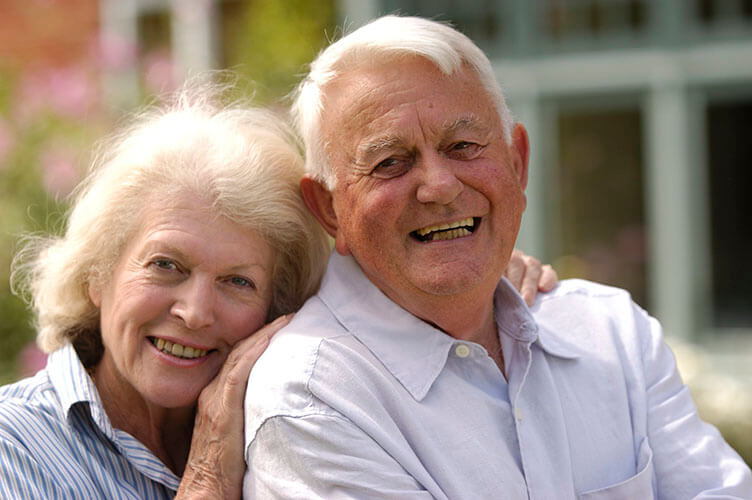 What are the Benefits of Nursing Homes?
1. Help with Daily Tasks
Many elderly ones find it difficult to do everyday tasks like bathing, dressing, eating, drinking, using the restroom, etc. They need extra care to get things done. A nursing home always has a member of staff available to help them with any of the daily tasks that they may have difficulty with.
2. Help with Housekeeping
Older people may not be able to keep up to tasks like keeping their environment or clothes clean. In a nursing home, there are people on duty to take care of cleaning and laundry. They make sure that the elderly's environment is kept clean, their beddings are changed regularly, and their clothes are always properly washed and pressed. 
3. Have Regular Meal Times
Some of the older ones can't cook themselves, while some others can't feed themselves. A few others even forget to eat or drink when due, especially if they are suffering from illnesses like dementia. 
When your elderly ones are at a nursing home, you don't have to worry about whether they've eaten or not. The nursing home ensures that they are given healthy and balanced meals at regular intervals. Some nursing homes even have a nutritionist and/or dietician that can help with specialized diets.
4. Have Health Care Services
Good nursing homes offer standard health care to their residents. They always have trained nursing staff who are ready to deal with any medical problems that may arise. The services they offer are:
wound dressing, 
administering medication, 
monitoring their general health status, 
pain control,
emergency services, etc.
5. Offer Specialized Healthcare Services
Some seniors have medical conditions like Alzheimer's or Dementia, that require special attention. Seniors' nursing home, therefore, requires staff who are trained to attend to needs that are specific to them.
6. Encourage Social Interaction
Being in a social environment is a very important benefit of a nursing home. Human beings are social beings, and that is why there is always a longing to be with people and interact with them. 
Old age comes with loneliness, which can lead to depression. Socializing is, therefore, an important reason why old people should live in a nursing home where they can be with their peers and interact with them. They can also engage in fun-filled activities like outings and games, which can keep them active and mentally stimulated.
7. Safe and Secure
The safety of elderly ones cannot be guaranteed, especially when they are alone. An elderly one with dementia can easily forget to close the windows or lock the doors, which makes them vulnerable to danger. However, living in a nursing home can guarantee their safety because the staff is responsible for making sure that the residents are safe.
8. Give Your Loved One Access to Outside Resources
The world is advancing in technology and has left some of our old folks behind. When they are in a nursing home, the staff on duty can help them with anything that has to do with using technology. They can get assistance from anyone on hand, be it making a phone call or sending an email, which helps them stay connected to family and friends.
9. Relieve the Strain on Family Members
Having a family member that is elderly can put a strain on the other family members. While trying to create time to take care of their elderly ones, your work and family suffer, and vice versa. It is therefore advisable that you take them to a good nursing home where they'll be well-catered for, while you have more time for yourself, the rest of the family, and your work.
To make an informed decision about taking your loved one to a nursing home, you must know the pros and cons of living there.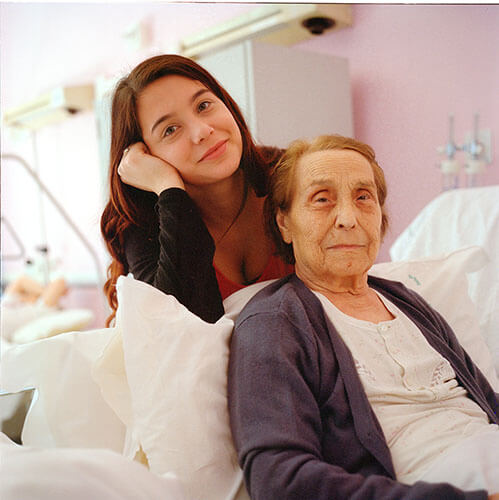 The Pros and Cons of Nursing Homes
Some of the benefits can also pose as a disadvantage of nursing homes to some people because everyone has a different way of responding to situations. 
Structured lifestyle: This helps some people to do better, as having a plan helps them cope and gives them hope. Some others may get irritated because they have to stick to a routine, which makes them feel suffocated. Many nursing homes have some activities where participation is encouraged but not compulsory, and this can give a breathing space to those who don't like routine.
Cost: One of the primary reasons why people avoid nursing homes is its high cost. Most people are not ready to shoulder the expenses, and so they think of other options. However, some programs can assist with these expenses.
Neglect: Some people avoid nursing homes because they hear of how someone's loved one was neglected or maltreated. However, this does not happen in all nursing homes. There are very good nursing homes where the elderly are happy because they are well taken care of.
The other disadvantages are:
separation from a familiar environment, which can result in loneliness and depression, and 
the proximity of the nursing home to family, which may reduce the frequency of visits by family members, thereby leading to loneliness, feeling of neglect, etc.
Now that you know the benefits, pros, and cons of nursing homes, you might be wondering how you'll be able to know an excellent nursing home.
What Makes a Great Nursing Home?
Your elderly ones will have a great time if they find themselves in a great nursing home. Some of the things that make a nursing home great are:
a comfortable environment,
round-the-clock care,
healthy and balanced food,
meaningful activities,
flexible family visits, etc.
A Home for the Elderly
Now you've seen that a nursing home can give your old folks the care they deserve. There is, therefore, no better place for them to get this care than at a great nursing home – a home for the elderly.